Top Movies with Golden Retrievers: Heartwarming Stories of Loyal Companions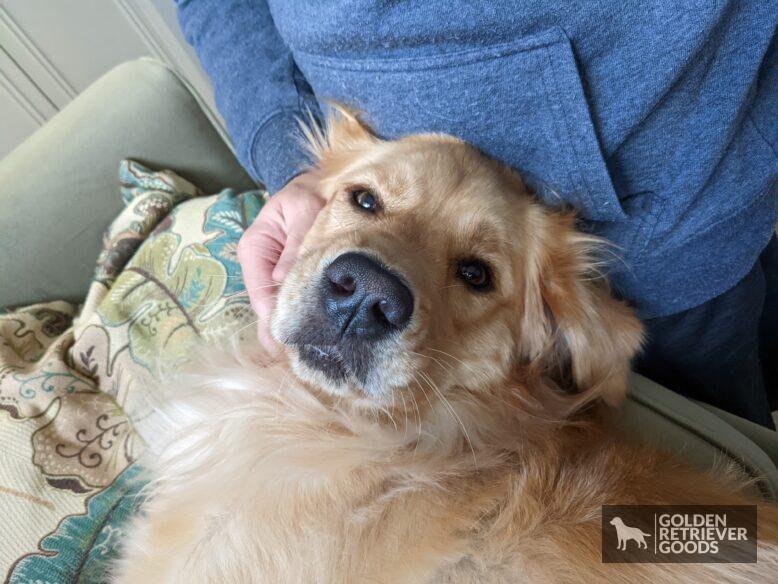 Golden retrievers have long been a popular choice for movies due to their lovable personalities, intelligence, and beautiful golden coats. Throughout the years, these charismatic canines have captured the hearts of audiences worldwide. In this blog post, we'll delve into some of the most memorable movies featuring golden retrievers and discuss the roles they've played in these films.
Air Bud Series
The Air Bud series is perhaps one of the most well-known franchises featuring a golden retriever as the protagonist. The original film, released in 1997, tells the heartwarming story of Buddy, a talented dog who becomes an unlikely basketball star. The success of this film led to several sequels and spin-offs that showcase Buddy's athletic abilities in various sports such as football, soccer, baseball, and volleyball.
Air Bud (1997)
Air Bud: Golden Receiver (1998)
Air Bud: World Pup (2000)
Air Bud: Seventh Inning Fetch (2002)
Air Bud: Spikes Back (2003)
Homeward Bound Movies
In another classic dog movie series from the '90s, golden retriever Shadow takes on a leading role alongside two other pets – Chance (an American Bulldog) and Sassy (a Himalayan cat). These adventurous tales follow the trio as they embark on incredible journeys to find their way back home after being separated from their family.
Homeward Bound: The Incredible Journey (1993): This film is a remake of Disney's 1963 movie "The Incredible Journey," based on Sheila Burnford's novel.
Homeward Bound II: Lost in San Francisco (1996): The sequel sees the three pets trying to navigate their way through San Francisco after getting lost during a trip to Canada.
Quill: The Life of a Guide Dog
This 2004 Japanese film tells the story of Quill, a golden retriever trained to become a guide dog for the blind. Based on a true story, this heartwarming tale follows Quill's life from his birth to his retirement, focusing on his relationship with his first visually impaired owner. The movie offers a unique perspective on the bond between humans and animals while raising awareness about assistance dogs' importance.
Fluke
Released in 1995, Fluke is a family drama-fantasy film that follows the story of a man who is reincarnated as a golden retriever after dying in a car accident. As he navigates through his new life as Fluke, he tries to reconnect with his family and uncover the truth behind his death. This touching movie explores themes of love, loss, and redemption.
Read more: Are Golden Retrievers Prone to Cancer? Facts and Prevention Tips.
The Search for Santa Paws
In this 2010 family holiday film, Santa Claus loses his memory after an accident in New York City. It's up to Puppy Paws – the son of Santa Paws (a golden retriever) – and several newfound friends to save Christmas by retrieving Santa's magical crystal. This feel-good movie is perfect for getting into the holiday spirit.
| Movie Title | Release Year |
| --- | --- |
| Air Bud | 1997 |
| Homeward Bound | 1993 |
| Quill: The Life of a Guide Dog | 2004 |
| Fluke | 1995 |
| The Search for Santa Paws | 2010 |
Read more: Are Golden Retrievers Guard Dogs?
Honorable Mentions
While not entirely focused on golden retrievers, these films feature prominent roles or memorable scenes with these lovable dogs:
Full House (TV series): Comet became an essential part of the Tanner family throughout eight seasons.
You've Got Mail (1998): Tom Hanks' character, Joe Fox, owns a golden retriever named Brinkley.
The Proposal (2009): Ryan Reynolds and Sandra Bullock share screen time with a scene-stealing golden retriever named Kevin.
In conclusion, golden retrievers have made their mark in the film industry by starring in numerous movies that showcase their loyalty, intelligence, and heartwarming nature. From athletic feats in the Air Bud series to incredible journeys in Homeward Bound, these films are sure to entertain and touch the hearts of dog lovers everywhere. So grab some popcorn, snuggle up with your favorite four-legged friend, and enjoy these captivating canine tales.
Related Reading
We want to remind our readers that the articles or content found on goldenretrievergoods.com do not constitute nor replace professional veterinary advice, diagnosis, or treatment. The information provided on our website is purely educational and informational, and should not be used as a substitute for advice from a licensed veterinarian.